Bali In Black & White
This is my first ever trip to Bali, Indonesia. I have heard so much about the place over the years and when I purchased my new Fuji X100s, I figured it was high-time that I went over there to embark on some street photography.
My aim was to capture as much of the essence of Bali as possible, in as few photographs as possible. And for you to see Bali the way I saw it, through my eyes and my camera.

The most painful part of putting these sets together was culling a significant portion of the two-thousand odd photos I had taken over there. I hope that you enjoy this black and white set of images, as much as I have taking and processing them...
Balinese Culture
Bali's a great travel destination for shopping and relaxing in resorts that would cost you an equivalent of an arm and a leg in Australia. So it isn't surprising that droves of Aussies flock to this special place to getaway from everyday life and spend a good portion of their savings, a few times a year.
The locals are one of the friendliest you will get to meet, anywhere in the world. Main form of transport around the island for the locals and many long-stay tourists, is by scooter.
Religion:
I believe that it is their religion that makes the locals so friendly and peaceful. Hinduism makes up for around 80-90% of the island's population, while the rest of Indonesia is predominantly Muslim. Mini prayer temples were scattered all over the place and were off limits to foreigners.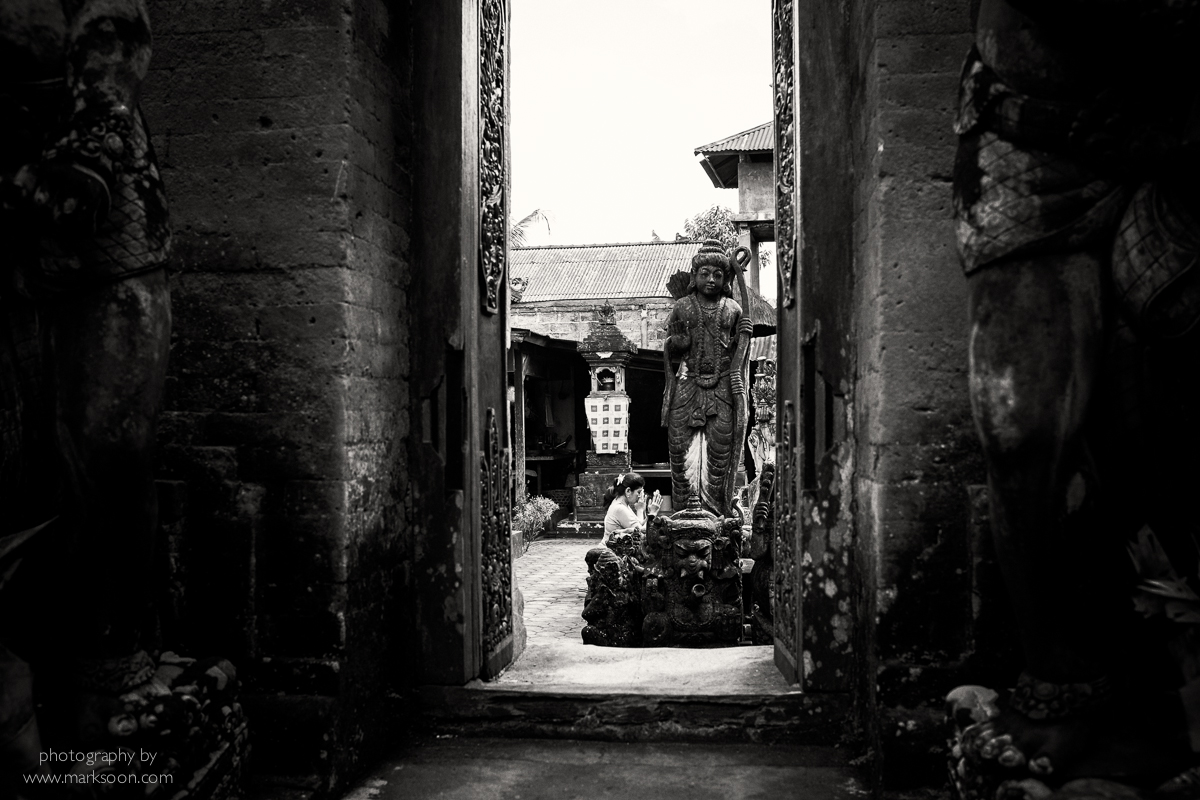 Tourism
Tourists are a dime a dozen, as Bali thrives on tourism. So much so that I felt like I had never left Australia. The few photographs that follow depict tourist in action, and feeling very much at home here. As I eves dropped on conversation between tourists on the flight home, it was mentioned that Bali is almost like a second home to many. And it seemed that some of that ambience rubbed off on me as well.
If you enjoyed these photos, do tell your friends about them by using the share buttons below. To see more coloured photos from Bali, view the Bali Journals #2 album here.