CONCEPT PHOTOGRAPHY: DARK ALICE
Dark Alice: Madness Returns is based on a popular video game designed by American McGee, and available on the Xbox, PS3 and PC platforms.
All this while, I wanted to complete my Alice in Wonderland photography series with an image to compliment my Queen of Hearts image, and that actually included Alice this time.
My friend Judy sparked off the idea of Dark Alice and out of curiosity, I started looking around for ideas. It was then when I came across the Dark Alice game, and the pieces of the puzzle started to come together to form the concept in my head.
The game itself has Alice travelling back into Wonderland but things have gone seriously wrong there. The player has to battle and traverse through several different "domains", and it was something I wanted to capture in my photography to remain as true to the game as possible.
I loved the look and style of the Mad Hatter's domain in the game. It's dark with that awesome industrial Steam Punk type ambience. At the same time, I wanted to throw in some vibrant colours to contrast the dark foreground (the type of colours which have been consistent throughout my style of fantasy photography). So I decided to add a field of green and the Queen of Heart's domain in the distant background.
PRE-PRODUCTION NOTES
Many weeks went into the pre-production of this image, which included sourcing the right costume, makeup artist and most importantly the right model to play the character of Alice.
Initially, Ash had seen some of my previous work and she approached me to ask me to do a fantasy photography shoot with her. We then fired some ideas back and forth before finalising on the concept. In my opinion, she's the perfect Alice for this image.
Amy Laws came in as a last minute replacement makeup artist due to my other makeup artists not being available with the holiday period, and it was a blessing in disguise. Amy's skills and the pace at which she works is phenomenal.
CREATION & COMPOSITING OF THE ELEMENTS
The final shot was made up of multiple elements, some photographic, and some CGI (created by me in Modo 3D).
The CGI elements really pushed my iMac to its limits for this project, even with 24 gigs of ram installed. I wanted to add more interesting elements to the scene but it was getting tougher and tougher to get workable speeds out of my current machine. So it looks like I'll be upgrading soon to the new Mac Pro when it starts shipping in late Feb this year!
Click on the left & right arrows below to see the composite's progression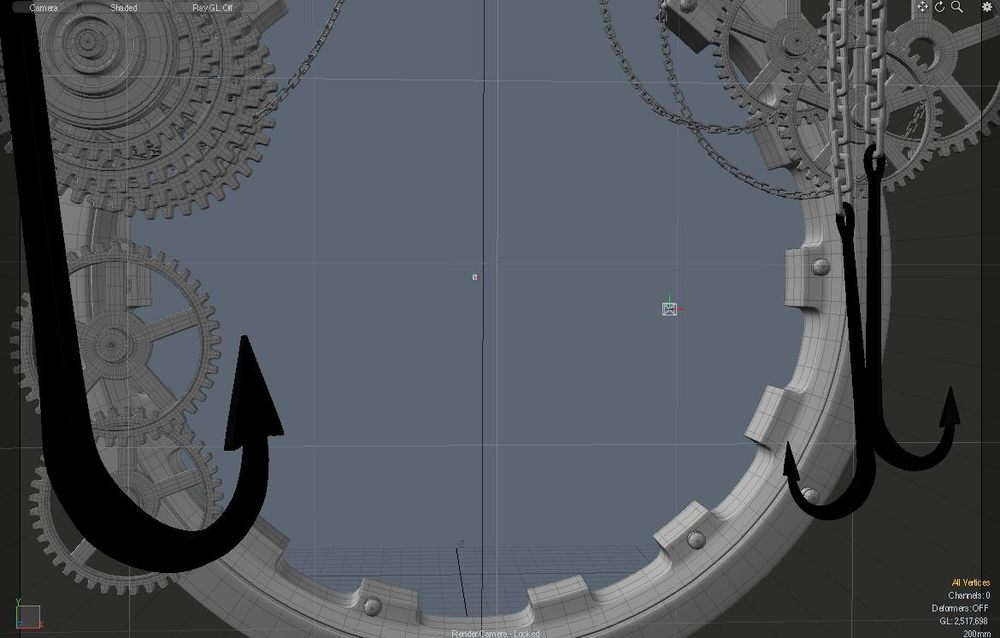 And there you go. That's how the shot was put together. I hope that you've enjoyed this behind-the-scenes look at this Dark Alice: Madness Returns shoot. Please support my work by using the sharing buttons below and sharing this on your favourite social network. Till next time...
Mark